The "Get the Knives Out" star attended the 29th annual SAG Awards in Los Angeles. Ana was nominated for Best Lead Actress for her portrayal of Marilyn Monroe in Netflix's fictional historical drama "Blondie." Critics and audiences gave the project mixed reviews.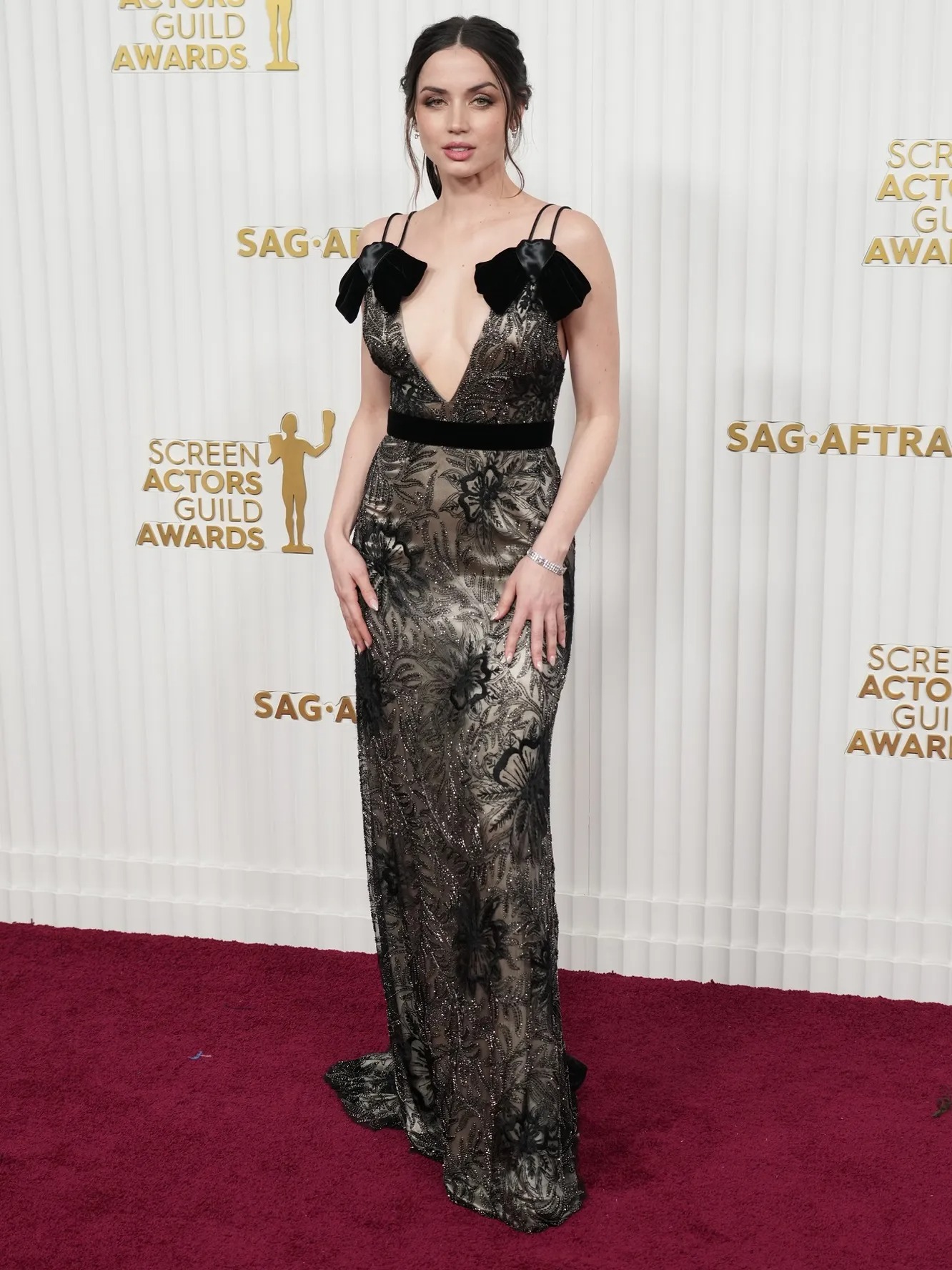 Ana looked stunning on the red carpet in a tight dress composed of flesh-colored fabric that was then layered with a darker embroidered design that sparkled in the light. The V-neckline that extended all the way down to the 34-year-old star's midriff was a noteworthy aspect of the ensemble. A black cloth stripe highlighted Ana's tiny waist.
Two thin straps on each shoulder supported the dress, and huge black velvet bows were added underneath. The hem of her dress reached her ankles, concealing her shoes. The actress was trailed by a tiny train.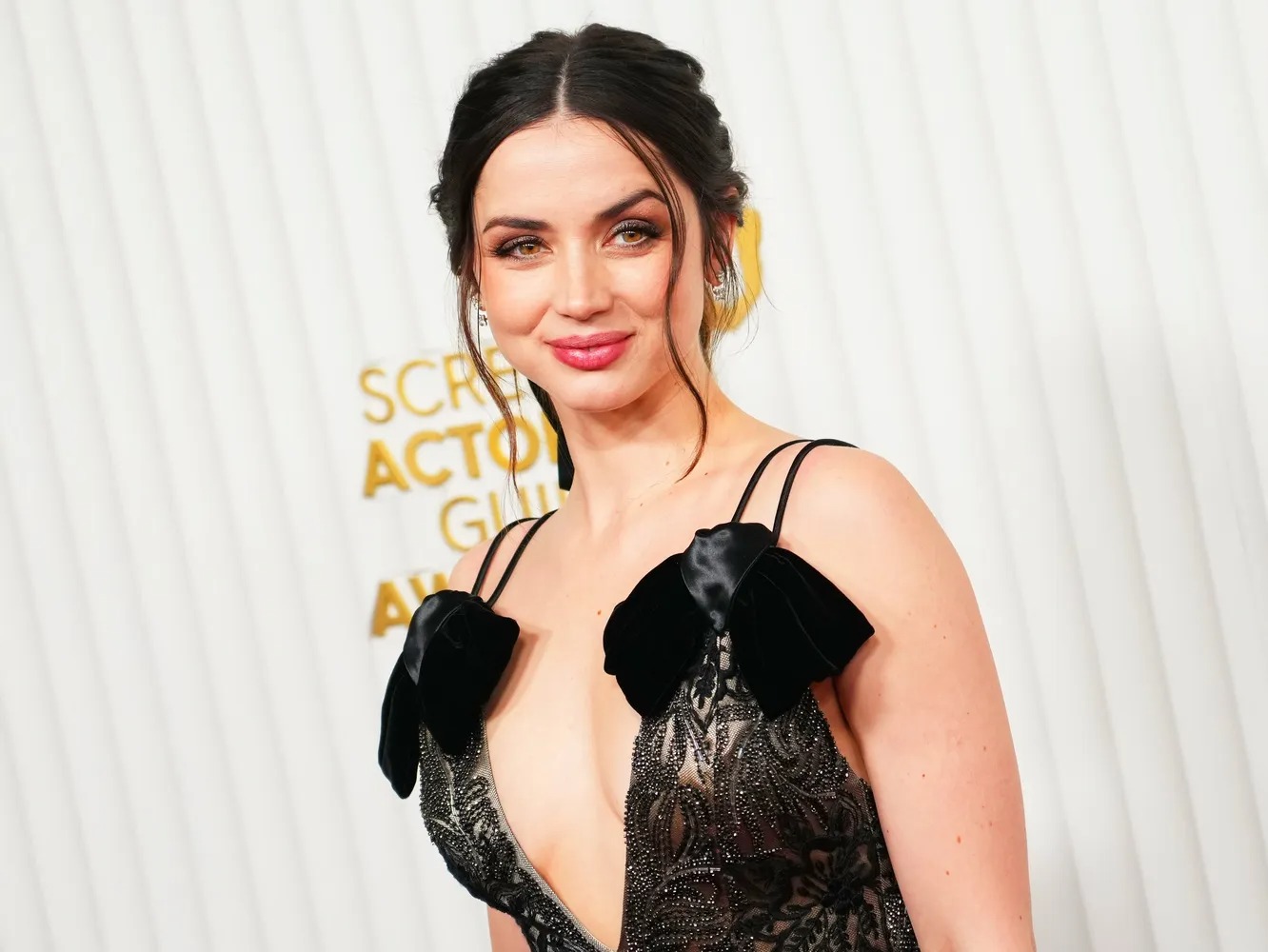 The copious strands of the Cuban-born actress were parted down the center and arranged into a ponytail, with a few curled strands framing her face. The actress opted for minimal accessories, allowing the dress to take center stage. On her left wrist, she tried on a rhinestone-encrusted bracelet. Ana finished off her appearance with a pair of tiny earrings.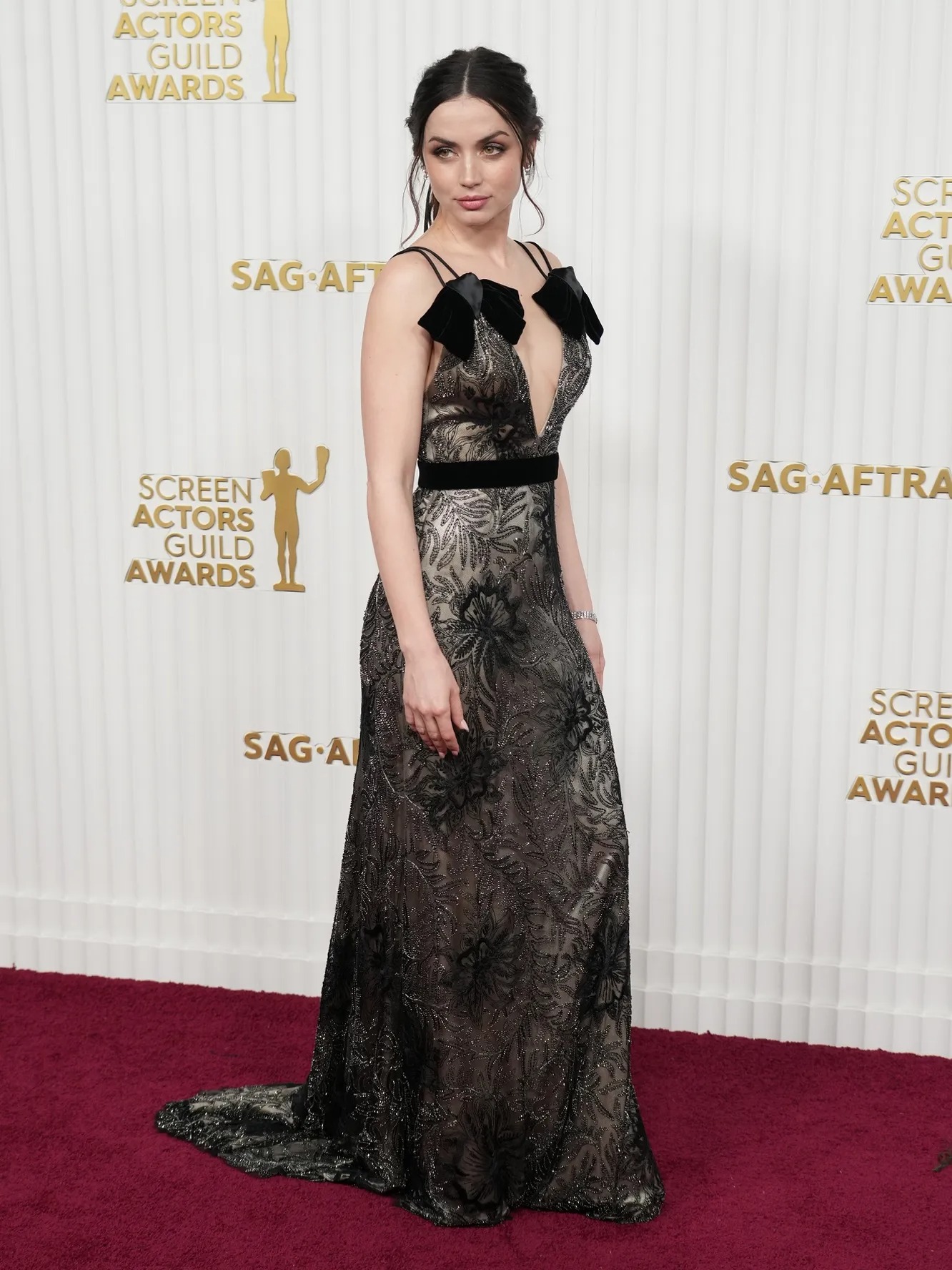 Her makeup was done traditionally for the occasion, with a coat of black mascara and bronze smokey eye shadow. Her cheekbones were highlighted with a soft peach blush, and her lips were highlighted with a nude satin lipstick. Ana smiled brightly and paused short for a picture shoot before entering the Fairmont Century Plaza, where the awards ceremony was place.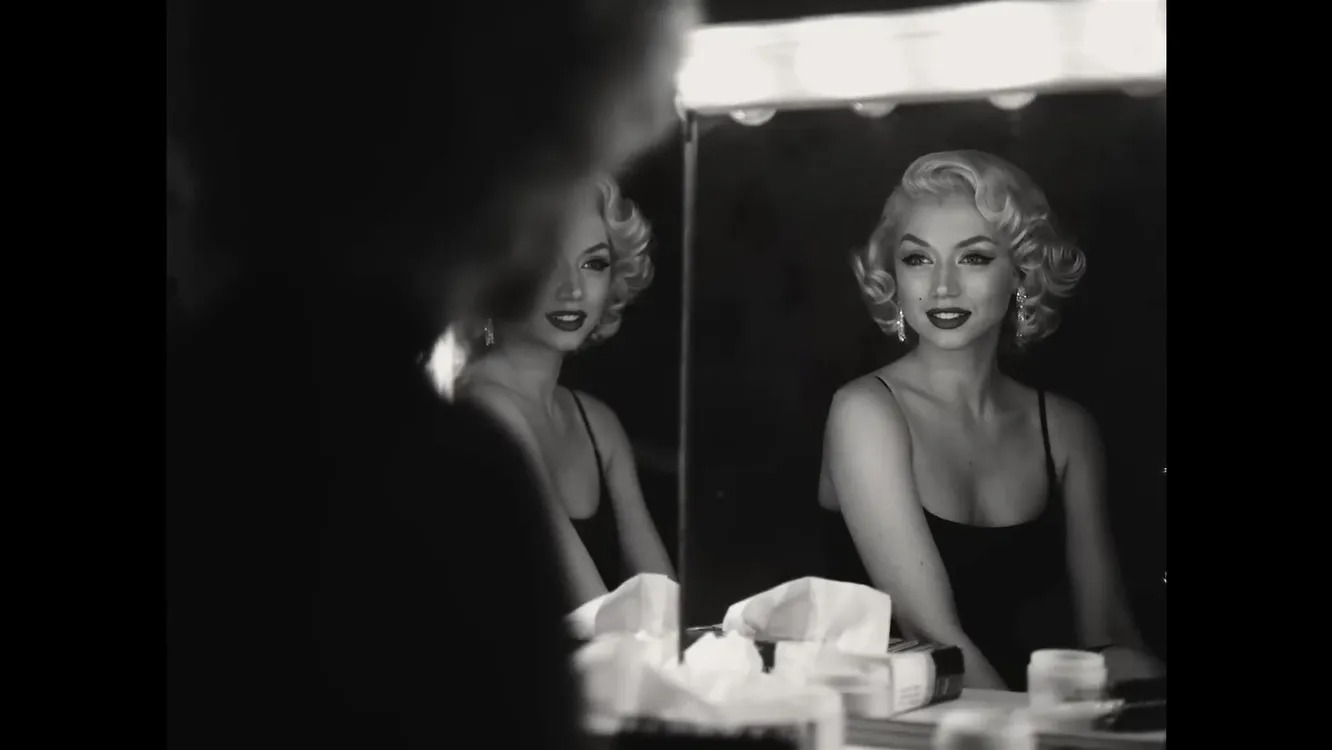 The SAG-nominated actress discussed her part in "Blondie" with Extra. The actress expressed regret at parting with the image.